Coated Abrasive Belts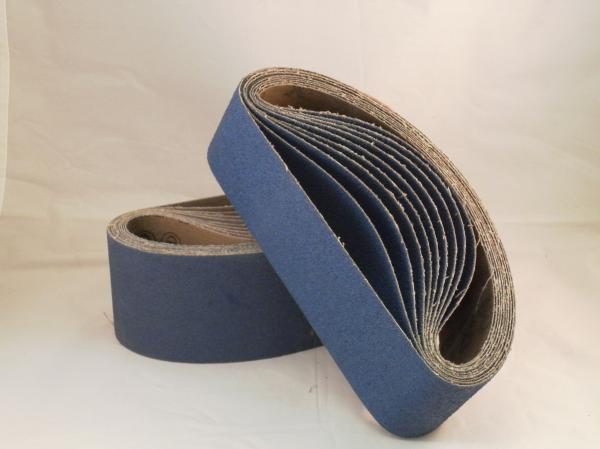 For work on all metals (ferrous and non ferrous) and also wood. Most of our belts are available in:
Aluminium Oxide
Zirconium
Silicon Carbide
Ceramic
Grit sizes ranging from 36 grit and above, backings ranging from light paper material to heavy cloth, although due to the large amount of variations between size, grade, and backing we would recommend contacting us to ensure you get the right product for the right application.
Please contact our sales team for any special requirements.